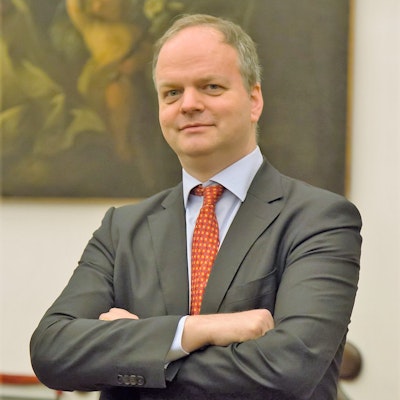 Eike D. Schmidt, la cui produzione scientifica conta oltre 180 pubblicazioni tra libri e articoli, è stato curatore e poi dirigente di museo a partire dal 2001: prima alla National Gallery of Arts di Washington, poi al J. Paul Getty Museum di Los Angeles, assumendo infine la direzione del Dipartimento di Scultura, Arti Applicate e Tessili al Minneapolis Institute of Arts.
Ben otto volte le opere da lui comperate per il museo di Minneapolis sono state premiate tra le "acquisitions of the year" dalla rivista Apollo, una delle più accreditate nel campo.
Nel 2008 e 2009 è stato a capo del Dipartimento di scultura della casa d'aste Sotheby's a Londra, nel ruolo di direttore responsabile per l'Europa. Nel frattempo ha continuato la sua attività scientifica: si deve ai suoi studi e alla sua curatela la mostra "Diafane Passioni: avori barocchi alla corte dei Medici", svoltasi nel 2013 a Palazzo Pitti a Firenze, che ebbe uno strepitoso successo di pubblico.
Esperto internazionale di scultura dal Rinascimento alla fine del Settecento, per cinque anni (dal 2011 al 2014) ha fatto parte della giuria per la selezione delle opere alla fiera di antiquariato di Maastricht, e di altre fiere tra cui Masterpiece e Frieze.
Dal novembre 2015 Eike Schmidt è direttore delle Gallerie degli Uffizi, una nuova entità museale che riunisce, oltre agli Uffizi nel complesso vasariano, anche la Biblioteca, Palazzo Pitti e i suoi musei, e il Giardino di Boboli. Alla fine del suo mandato, nel 2020, assumerà la direzione del Kunsthistorisches Museum di Vienna. Nel 2017 ha ricevuto l'Excellency Award della Foundation for Italian Art and Culture di New York.
Identità, comunicazione, educazione: nuove strategie #nonsolodigitali
#MDT2018 Conference Plenary Hall 10:45