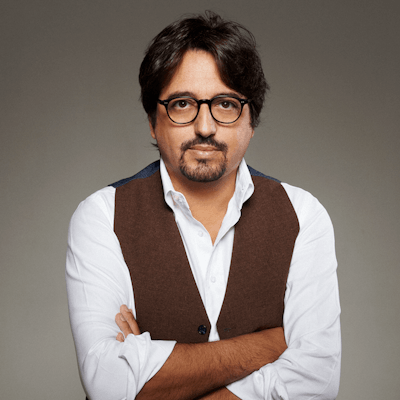 Simone Mazzarelli (Roma, 1976) is the CEO and Founder of Ninetynine, an Italian agency specialized in communication and marketing consultancy aimed at selling. He started to work in different sectors of communication when he was 19 yo. He studied Business Economics at Rome Tre University.
He participated in the startup of Auditorium Parco della Musica and organized around one hundred events in Rome. He decided to found Ninetynine in 2007 and since that moment he always followed new market trends in order to guarantee to his clients the best solutions. The most flexibility of his agency, divided into 4 different areas – advertising / trade / digital / events, permitted him to face challenges more and more important and exciting, managing projects from many different sectors (tech, food, automotive, publishing industry and gaming) and guaranteeing a verifiable ROI. He is even a consultant of many companies and governmental organizations, he collaborates with many universities and MBAs.
He recently increased the agency's vision opening it to new projects: recovery and revitalization of disuse urban areas and temporary enhancement of abandoned buildings in order to offer to citizens, clients and event agencies new venues, in partnership with Cassa depositi e prestiti. Two examples of this activity are: Palazzo degli Esami (where now there is "Van Gogh Alive – The Experience", a multi-sensory exhibition, the most visited experience in the world) and Guido Reni District (a district where 23 different spaces are available for every kind of events), both in Rome.
The evolution of the relationship between technology, entertainment and art and how the art can be considered like a consumer product thanks to dedicated marketing strategies
#MDT2017 Conference Plenary Hall 14:30