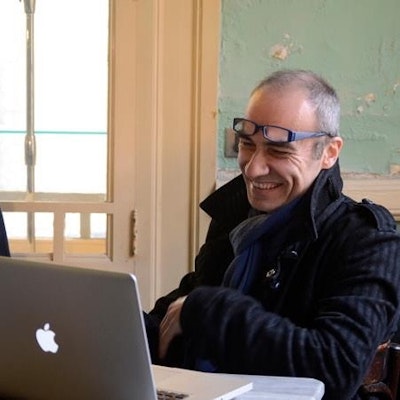 Carries out its activities dealing with projects that place the displaying and telling at the center of the work: museological installations, exhibition projects.
He participates in cross-media and digital projects studying the role of images in human culture in a continuous relationship between art and science.
Fabio Fornasari with Lucilla Boschi is the founder of Museo Tolomeo at Institute for the Blind F. Cavazza in Bologna.
He has designed numerous museum exhibits for art and archeology (2014 Terme di Diocleziano , 2012 Terme di Caracalla, 2013 Foro Romano) Is the co-designer of Museum of the Twentieth Century (2010) in Milan at the Arengario.
He collaborates with CNR-IRPPS of Rome making installations on research.
Fabio has taught at NABA – New Academy of Fine Arts – Milan and at the Faculty of Sociology, University of Urbino "Carlo Bo" and Academy of Fine Arts in Bologna.
He have co-organized Museomix Bologna 2016 into the Museo Tolomeo. And he is member of ICOM – commissions: Digital Technology and Accessibility .